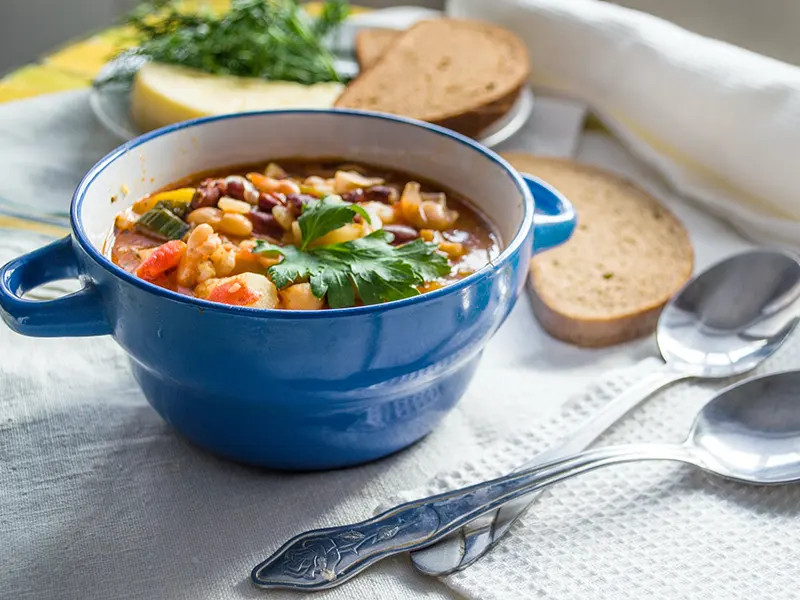 Sicilian Sausage Soup
This hearty soup pairs well with our Chosen One, a beautiful blend of Grenache, Mourvedre and Syrah and our Super Tuscan style wine, Confession.
Ingredients
1/2 lb. hot Italian sausage (can use hot Italian turkey sausage)
1 large onion chopped
1 28 oz. can Italian tomatoes
3 1/2 c. chicken stock
1 t. dried basil or 2 T. fresh
1/2 c. orzo (can substitute rice for a gluten free version)
1/4 t. kosher salt
1/4 t. freshly ground pepper
Directions
Remove casings from sausage and brown in a large, heavy Dutch oven (we use cast iron). Cook until all the pink is gone. Add onion and cook until soft. Add tomatoes, chicken stock and basil. Bring to a boil. Add remaining ingredients and cook until orzo is al dente. Serve with a bold red wine and warm crusty sourdough bread. This soup is even better the next day!